General News
Council of catholic women support victims of Apiatse explosion
Members of the National Council of Catholic Women have presented a quantity of items and a cash amount of five thousand Ghana Cedis to victims of the Apiatse explosion in the Western region.
The Council led by its President, Mrs. Agatha Oppong, were accompanied by Most Reverend John Baptist Attakruh, Bishop of the Sekondi-Takoradi diocese of the Catholic Church to donate the items.
The items, which were received by the Municipal Chief Executive for Prestea- Huni-Valley Dr. Isaac Dasmani, include bales of clothing, bags and children's wear.
Mrs. Oppong expressed the catholic women's sympathy with the victims of the gas explosion, particularly women and children. The Council's visit to the community and the donation, she noted, should comfort them and bring the presence of God in their lives a reality.
The Municipal Chief Executive thank the women and Ghanaians in general, noting that the country did not abandoned them in their time of misfortune, after the January 20 disaster.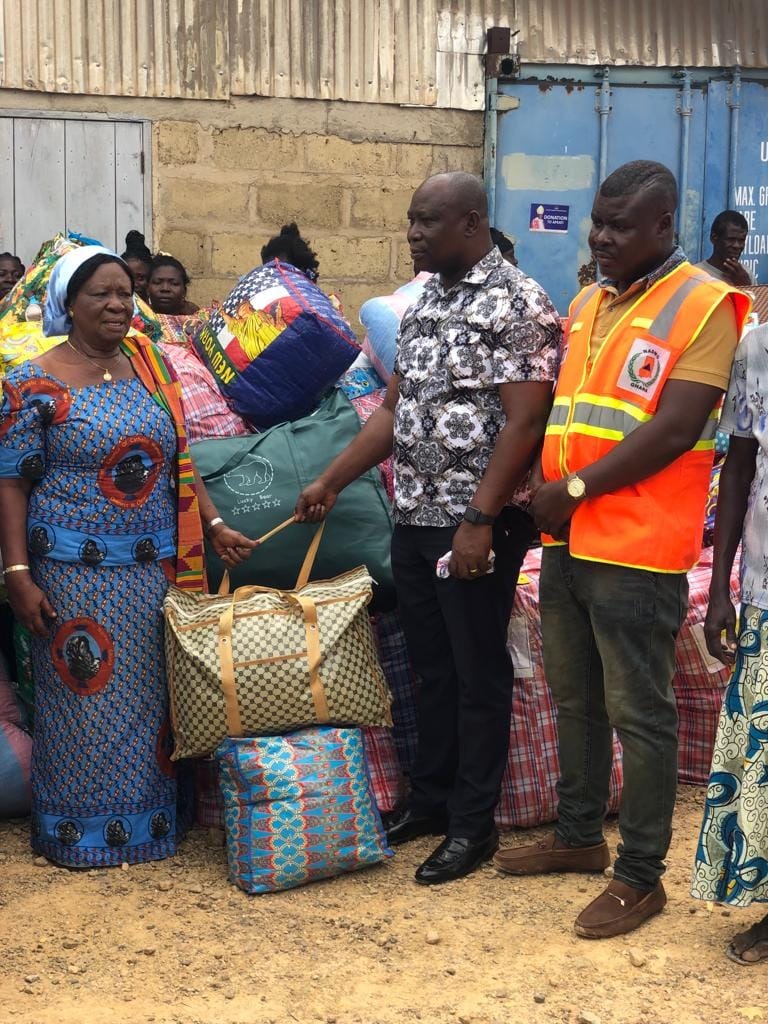 He expressed his personal gratitude and that of the community to Most Reverend John Baptist Attakruh for releasing the Bogoso Parish Hall as a temporal shelter to house the surviving victims of the explosion.
The Bishop of the Sekondi-Takoradi diocese encouraged the community to remain firm in their beliefs.
"It takes time to overcome the sorrowful repercussions of situations like the disaster," he stated, adding that "God's grace will assist them to bounce back to normalcy."
Share on: